Have you found a drifter? Does it look like one of these?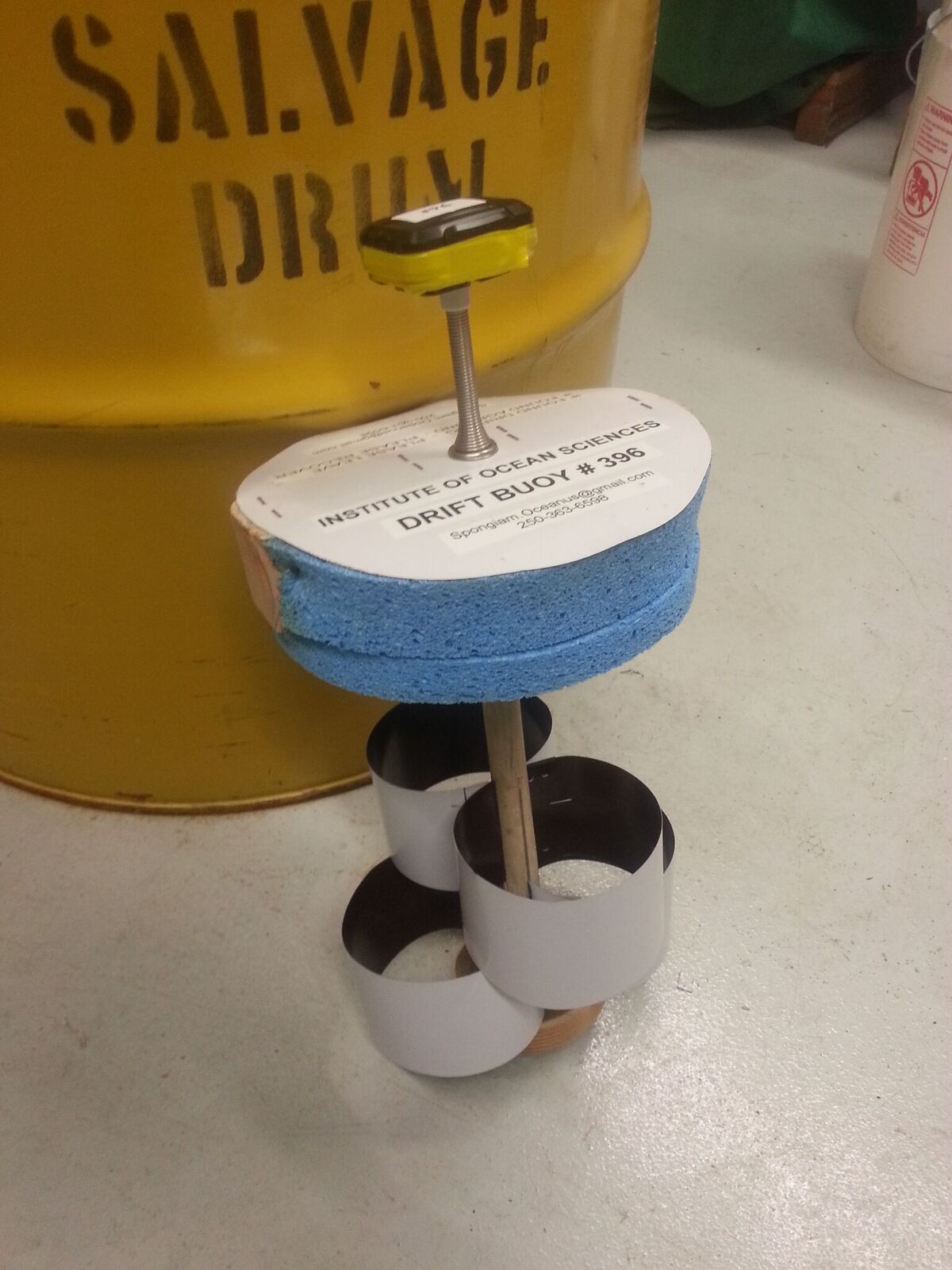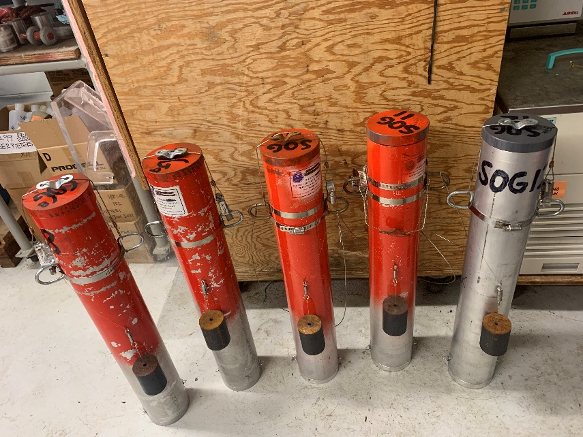 Does it have a label like this?
If yes, then you found a drifter, and you might be wondering what to do with it. This page is here to help you to decide!
If you have found a drifter moving freely in the ocean, please LEAVE IT ALONE. It is probably collecting data and reporting back to us via satellite link, even if there is no evidence of activity on the unit. If you can, take a picture of it and let us know when and where you found it (we are interested in how often people spot them).
If you have found the drifter at sea but tangled up in flotsam, please untangle it, straighten the drogue plates (if they are bent and battered), and put it back in the water. If you can, take a picture of it and email the picture to us (we are interested to know how often this happens).
If you have found the drifter washed up on shore, we would be glad to get the tracker unit back so we can re-battery it and redeploy it. Here is what you do:
First, this picture gives is a description of the different elements of the drifter: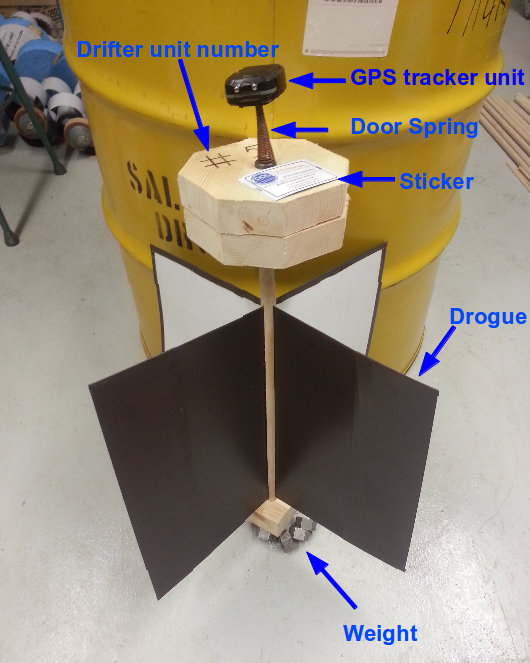 To recover, please proceed as follow:
Remove the electrical tape around the GSP tracker unit, and unclip it from the door spring as shown below.
Unscrew the "door stop" coil spring from the top of the drifter as shown below.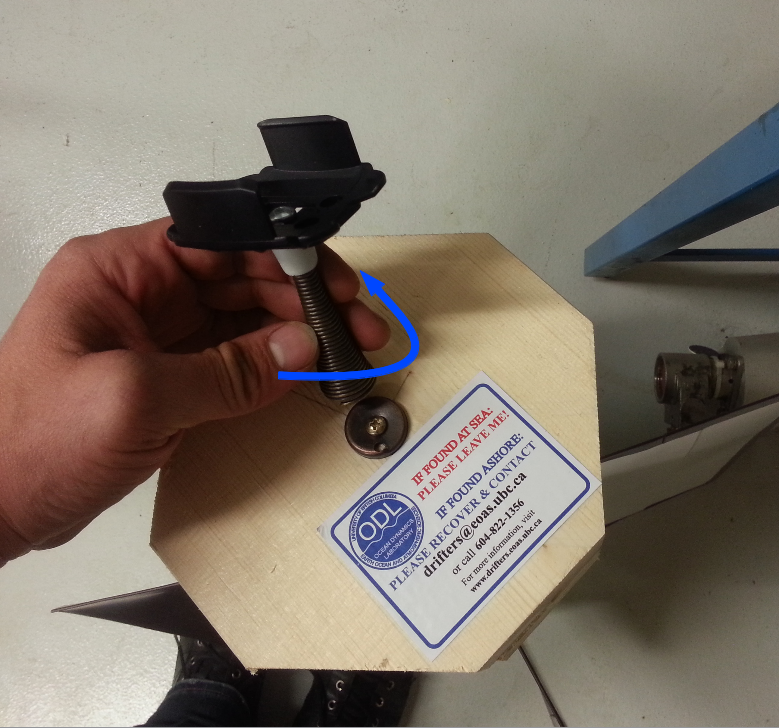 Remove the sticker if possible (it is plasticized and therefore waterproof).
Note the drifter unit number.
Dispose the remaining drifter structure, which is made of unpainted wood and metal, according to local regulations.
Call 1-604-822-1356 or (better) email drifters@eoas.ubc.ca and we will ship you a pre-paid envelope so that you can send us the tracker unit back to us at no charge to you.
Try to remember the location and time at which you found the drifter! If the tracker failed or ran out of battery power before grounding it might have drifted for some time - and we would like to know that!
In any case, please do not push any buttons on the GPS, as you might deactivate it.
Many thanks for you help!